About ecotherapy
The root of the word Ecotherapy comes from two words: Eco or Oikos means Home: and Therapy comes from TherapiaEcotherapy is rooted in the field of Ecopsychology that states that our psyche is deeply connected to the land and natural world. This is Indigenous wisdom that has been practiced for thousands of years, and it is only in the past 35 years that the Western field of Ecopsychology has grown to address our modern disconnection, and imbalance.  As  ecological and social collapse increases the result is chronic collective trauma where  our mental health and social cohesion suffers.  Both Western science and Indigenous science supports nature based healing practices for not only human mental health and reduce isolation, and can also  lead to restoration and regeneration of the natural world when practiced in the spirit of reciprocity and humility. I support communities, organizations and individuals through practices designed to awaken, restore, and heal our connections to the natural world, ourselves and our communities that align with equity and justice.
Liberation Ecotherapy
Liberation Ecotherapy as a Pathway to healing self, community and planet
As A Black, Queer Ecofeminist I Practice Liberation Ecotherapy As A Form Of Healing That Is Rooted In Intersectionality As A Way Of Knowing, A Term First Coined By The Black Legal Scholar And Feminist Dr. Kimberle' Crenshaw. This Means That Liberation Ecotherapy Understands That The Destruction Of The Earth Is Deeply Intertwined With Multiple Systems Of Oppression And Domination That Has Led To Destruction Of Indigenous Peoples, Women, People Of Color And The Poor.
Ecotherapy As Defined By Howard Clinebell Is Healing And Growth Nurtured By Healthy Interaction With The Earth. Howard Clinebell Was A Psychotherapist, Pastoral Counselor And United Methodist Minister. In The Groundbreaking Book Ecopsychology: Restoring The Earth Healing The Mind Editors Theodore Roszak Etc. Broadened The Field Of Psychology To Explore The Psychological Roots Of The Environmental Crisis And Its Impact On The Human Psyche. Ecotherapy Therefore Is Applied Ecopsychology Or Practices That Can Mend The Psychological, Physical And Spiritual Damage Experienced As Environmental And Social Crisis
Ecospirituality And Ceremonies,Rituals
Eco (Home) + Soul (Spirit)
Ecosoul Means A Home For One's Spirit And By This We Mean That The Earth Is Our First Home And It Is This Primal Relationship That We Must Nurture To Be Able To Be At Peace In The World. Ecospirituality Is Rooted In The Knowing And Belief That The Earth And All That Dwell Here Are Sacred. Ecospiritual Practices Have Been Practiced Since The Beginning Of The Time And Are Rooted In Diverse Indigenous Ways Of Knowing, Living And Being. Some Ecospiritual Practices Include Nature Based Rites Of Passage, Spiritual Ceremonies Honoring People And Place. For Example, For Two Years I Led Monthly Water Ceremonies In The Bay Area. In The United States, Native American Culture And Spirituality Provides A Grounding And Guide For Spiritual Practices That Recognize That All Aspects Of Nature Contain Spirit, From The Waters, Mountains, Stones, Plants, Soil, Animals And Humans. As Human Beings On Earth It Is Our Duty To Honor The Sacredness Of The Earth By Repairing, And Restoring Our Connection To The Natural World For Balance And Peace. At Ecosoul, We Honor The Original People's Of This Land By Honoring Native American Culture, And Making Reparations Through Service And Collaboration. I Also Practice Ecospirituality Through My Own West African, And Native Ancestral Indigenous Spiritual Practices Through The Lucumi Oricha Based Tradition.
Animal-Assisted Therapy Is A Form Of Healing Where An Animal Is A Co-Therapist And Is A Form Of Treatment. Research Has Shown The Benefits Of A Variety Of Animal –Assisted Therapy Including Equine (Horse) Therapy. The Goal Of AAT Is To Improve A Patient's Social, Emotional, Or Cognitive Functioning. In The Bay Area Go To
https://www.sfspca.org/get-involved/volunteer/animal-assisted-therapy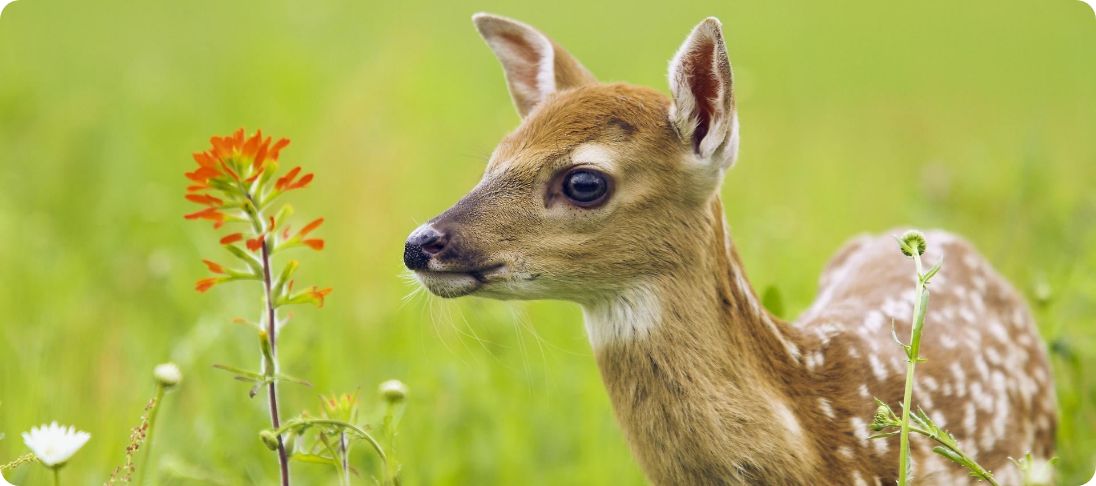 Horticulture And Gardening Therapy
Horticulture And Gardening Therapy Utilizes The Experience With Plants As A Form Of Healing. Horticulture Therapy Requires Specialized Certification But Includes Integrating The Use Of Plants And Spending Time In A Garden In A Treatment Plan For Clients Suffering From A Variety Of Illnesses Including Depression, Anxiety, Isolation And Other Issues. However, Garden Therapy As A Form Of Ecotherapy Is Practiced In Diverse Communtities Throughout The World. In The U.K. Ecotherapy In The Garden Has Been Promoted By The State Public Health System As Well As In California There Has Been State Funding For Therapy Gardens: California Gardening For Mental Health.
In An Age Of Mass Extinction, Continued Genocide, State Sanctioned And Corporate Violence, And Climate Change, Justice Must Be Restored. An Ecotherapy Intersectionality Is An Understanding That Ecotherapists Can Serve As Factiliators Of Healing For Ecological Justice That Can Lead To Reparations, Restoration And Resiliency Between Human Communities And Ecosystems. Ecological Justice Honors Cultural Diversity Within Human Systems And Ecosystems And Seeks To Restore Balance In Mutually Thriving Relationships. In This Way, Ecotherapists Should Participate In Enivironmental Justice Actions Within Our Communities By Recognizing That The Destruction Of And Mass Extinction Of Animals, Plants And The Earth Are Deeply Connected To The Violation And Violence Done Against Women, People Of Color And The Poor And Marginalized In Our Society.
Wilderness Therapy
In The United States, Wilderness Therapy Programs Are Programs That Are Licensed By State Agencies And Are Led By Licensed Psychotherapists. Wilderness Therapy Includes Psychotherapy Interventions That Usually Take Place Out In Wilderness Settings Away From Urban Areas. However, Aspects Of Wilderness Therapy Can Include Sessions In Local Parks And Gardens. The Aim Of Wilderness Therapy Is Usually To Address A Particular Behavioral Or Mental Health Issue.